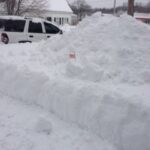 Well, New England got blasted this past weekend with snow when the Blizzard Nemo arrived. The Boston areas were without power for 2-3 days and most roads are still covered in snow and ice.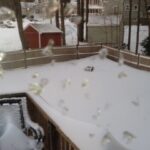 Nemo gave Discount Snow Stakes his best shot, but unfortunately for the blizzard, the stakes held up and protected driveways and properties.
Enjoy the photos from the blizzard, Nemo that we were able to capture. We hope all of our customers were safe and enjoyed the spike in business.
If you need any walk behind salt spreaders, give us a call or visit the page to get yours right away.