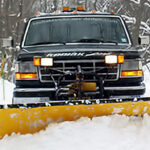 Yep, snow is here already so I hope you have staked your properties. Colorado is scheduled to get snow tomorrow night. It is only a few inches it looks like, but it starts to pile on from here.
Traditionally, Denver Colorado does a ton of snow staking so now is the time. Also, get your walk behind salt spreaders if you have not already. You don't want to be stuck salting your properties by hand.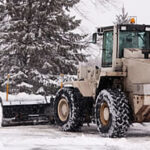 Most of your contracts should be set by now so make sure your properties are marked and that you have all of your equipment ready to go.