The new reality series Wahlburger's on A&E made its debut last week.  We at Discount Snow Stakes were pleasantly surprised to see our stakes protecting Hingham Shipyard where the restaurant is located.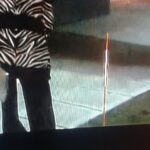 These pictures show Alma, the Wahlberg matriarch, testing out our driveway markers and basically agreeing that they are the best fiberglass marker on the planet. Ok, maybe it doesn't show that, but you can see our trademark 9″ reflective tape that distinguishes us from any snow marker company in North America.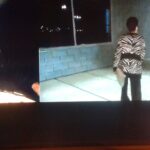 We now have an unquenchable thirst to be featured on reality tv!
Wahlburger's first episode was fun to watch and has the Discount Snow Stake approval. Keep on staking with the best!