The fiberglass driveway marker industry has changed drastically since it started about 10 years ago. The competition has increased and with such a simple product, it is hard for companies to stand out from one another.
Below, I am going to let you in on three little marketing secrets driveway marker companies are using to get your business. Believe it or not, some of these stakes may work for you, but overall they are offering an inferior product for pennies cheaper than a Pro Stake. Here are some of their secrets: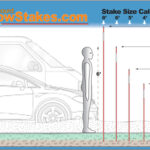 1. 3 Foot Driveway Markers - Did you see 5/16″ cap and tape driveway markers for $.75? Welp, that's because the company took a foot off the stake so they could offer a cheaper product to keep up with competition…. Ultimately, the snow covers the stakes…. but until it does, you only get about 2 feet of stake visibilty if you go with this option
2. Diameter - Look, some companies can do 1/4″ diameter, but for the most part, 5/16″ is  the standard for any pro snow removal company. 1/4″ snow stakes are a good way to save money, but they can give you a fit when installation time comes
3. Hollow Stakes - $.39 stake sale? Yes, but they're hollow! This means you can get through the season, but these are throw aways. They're flimsy and brittle, so even if they stay in the ground, they will break easier than most stakes would.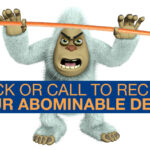 Posted in

Driveway Markers, Driveway Stakes, Reflective Markers, Salt Spreaders, Snow Markers, Snow Stake Install Tool
Tagged

4 foot snow stakes, 5 ft snow stakes, 6 ft snow stakes, boston snow removal, driveway markers, driveway stakes, fiberglass poles, fiberglass snow markers, fiberglass snow stakes, orange reflectors, orange snow stakes, reflective markers, snow markers, snow stakes
Leave a comment